Welcome to the 2022 District Conference. Click the tabs below for details.
Dear Fellow District 6900 Rotarians and Guests:
District Governor Mary Ligon and District Conference Co-Chairs Stephanie Windham and Court Dowis welcome you to the Annual Rotary District 6900 Conference in Sandestin, Florida. We sincerely thank you for attending and supporting this year's conference.
The 2022 District Conference Committee has planned for lots of fun, fellowship, and networking. Please enjoy the exciting days ahead as we salute the accomplishments our clubs have fulfilled so far of this year. Don't miss our dynamic speakers, entertainment, and great meals.
Our district is able to grow and do more because of our Rotarians and their club projects. Let's continue to celebrate Rotary after this conference and beyond as we Serve to Change Lives.
Remember "It's a Jolly Holiday!"
Mary Ligon
District 6900 Governor
2021-2022
Serve To Change Lives
Stephanie Windham
Conference Co-Chair

Court Dowis
Conference Co-Chair

Shekhar Mehta
RI President 2021-22
Rotary Club of Calcutta-Mahanagar
West Bengal, India
Mehta, an accountant, is chair of the Skyline Group, a real estate development company he founded. He is also a director of Operation Eyesight Universal (India), a Canada-based organization.
Mehta has been actively involved in disaster response and is a trustee of ShelterBox, UK. After the 2004 Indian Ocean tsunami, he helped build nearly 500 homes for families affected by the disaster.
He pioneered a program that has performed more than 1,500 life-changing heart surgeries in South Asia. He is also the architect of the TEACH Program, which promotes literacy throughout India and has reached thousands of schools.
A Rotary member since 1984, Mehta has served Rotary as director, member or chair of several committees, zone coordinator, training leader, member of The Rotary Foundation Cadre of Technical Advisers, and district governor. He is also the chair of Rotary Foundation (India).
Mehta has received Rotary's Service Above Self Award and The Rotary Foundation's Citation for Meritorious Service and Distinguished Service Awards.
He and his wife, Rashi, are Major Donors and members of the Bequest Society.
2:00pm-5:00pm
"No. 17 Cherry Lane" HOF opens for club set-up
PDG Raymond Ray, RC of Griffin Daybreak
Magnolia Ballroom
2:00pm-5:30pm
Registration opens
RC of Griffin
RC of Thomasville
Conference Center Lobby
5:30 – 6:30 pm
Poppins Pony Prix – TICKETED EVENT
Grand Sandestin Lawn
Feed The Birds Progressive Dinner – Hospitality Suites
8:00am-3:00pm
"No. 17 Cherry Tree Lane" HOF opens for club set-up
(Must be complete by 3:00pm)
Magnolia Ballroom

8:30am-4:30pm
Registration opens
RC of Griffin
RC of Thomasville
Conference Center Lobby

8:45am-10:30am
BY SPECIAL INVITATION
Breakfast Honoring D6900 PDGs
Jasmine

11:30am-12:30pm
BY SPECIAL INVITATION
Conference Committee Appreciation Luncheon
Jasmine

1:00pm-2:30pm
BY SPECIAL INVITATION
"How Do We Measure Up?"
Leadership Luncheon in honor of 2021-2022
Presidents, Assistant Governors, and Directors
Azalea I, II and III

3:00pm-3:30pm
Presenter Meeting
Magnolia Ballroom

3:00pm-3:30pm
Sergeants-at-Arms Meeting
RC of Peachtree City, RC of Roswell, RC of Dunwoody and GRSP
Conference Center Lobby

3:30pm
"No. 17 Cherry Tree Lane" HOF opens to attendees

FRIDAY EVENING

4:30pm-5:45pm
"Outing in the Park" Reception/Buffet Dinner in honor of all
District 6900 Rotary Clubs
Hosted by Governor Mary and Jim Lyon
Theme attire – "Mary Poppins"
Grand Sandestin Lawn

6:00pm
GENERAL SESSION 1 – "LAUGHING WITH UNCLE ALBERT"

Call to Order - Conference Co-Chair, PAG Stephanie Windham, RC of Griffin and PDG Court Dowis, RC of Harris County
Magnolia Ballroom

Invocation – Chaplain Gregory Adams, RC of South Dekalb

Pledge of Allegiance
Anna Ford, RC of Moultrie
100 Years of Rotary Service

Four Way Test
James Eubanks, Pelham

Conference Credits

Welcome by District Governor Mary Ligon

Honor Past District Governors

Remembrance of PDG William "Bill" Mulkey, RC of Dunwoody

William A. Watt Memorial Award
Honors the most outstanding GRSP student in class of 2021-2022 as selected by the GRSP students.
Presented by Governor Mary Ligon and James Eubanks

Frank E. Bentley, Sr. Leadership Award
Honoring PDG Frank Bentley, Sr. in recognition of an individual Rotarian for outstanding service and leadership in GRSP.
Presented by Governor Mary Ligon and
President Nancy Schroeder, RC of Sandy Springs

Jake Cheatham Memorial Award
Recognizes a club in each category for the highest per capita giving to GRSP. Sponsored by the Rotary Club of Griffin in honor of Jake Cheatham.
Presented by Governor Mary Ligon and
President John White, Jr., RC of Griffin

Assistant Governor of the Year "Follow Me" Award
The Assistant Governor of the Year Award, named the "Follow Me" Award is presented in honor of PDG Al Lipphardt, 1999-2000 of the RC of Stone Mountain and the four Club Presidents from that year who have served as District Governor, Fran Milberg '04-'05, Claudia Mertl, '05-'06, Steve Stanfield '06-'07, and Margie Kersey '11-'12.
Presented by Governor Mary Ligon and Stephanie Windham

District 6900 Sheffield Award
Presented to a President in each category for outstanding leadership.
Sponsored by the Rotary Club of Americus honoring John Sheffield, John W. Sheffield, and Langdon C. Sheffield, all District Governors from the RC of Americus.
Presented by DG Mary Ligon and President Kenneth Phillips, RC of Americus

District 6900 Rotarian of the Year Award
Recognizes a Rotarian in District 6900 who has exemplified the Rotary motto of Service Above Self. Sponsored by the Rotary Club of East Cobb in honor of their Charter President William E. Carver.
Presented by DG Mary Ligon and
President Wade Patrick, RC of East Cobb

The Rotary Foundation Citation for Meritorious Service
Governor Mary Ligon, RC of Dougherty County

Featured Speaker
Ronda Rich

Conference Announcements
Conference Co-Chair, PAG Stephanie Windham, RC of Griffin
Conference Co-Chair, PDG Court Dowis, RC of Harris County

Door Prizes
Conference Co-Chairs, Stephanie Windham and Court Dowis

Adjourn

Winners' photo session with Governor Mary Ligon
Magnolia Ballroom




8:00pm
Hospitality Suites open
8:00am-11:0am
Registration open (closes at 11:00am for remainder of day)
Conference Center Lobby
9:00am
Breakout Session # 1 - Membership
Zone 34 Rotary Coordinator Mike Darragh
Upstairs Conference Center

Breakout Session # 2 – Diversity, Equity, and Inclusion
DGN André Marria, RC of Thomasville and
Renée Weese, RC of Midtown Atlanta
Upstairs Conference Center

Breakout Session #3 – Rotary Foundation
Anne Glenn, RC of Dunwoody
Upstairs Conference Center

10:00am-11:30 am

Uncle Albert's Supercalifragil­isticexpialidocious Tea party & Buffet Brunch
Featuring our Rotary Youth ~ In Action
RYLA
Laws of Life – Sarah Frances Adams, State Winner
Interact – Becky Stone, RC of Roswell
Youth & Peace in Action – Becky Stone, RC of Roswell
GRSP – Pedro Araujo
Rotary Youth Exchange – Mike Parks, RC of Dunwoody
Empowering Girls


11:30am-4:30am
Leisure Time
"No. 17 Cherry Tree Lane" HOF will be open during leisure time
4:30pm-5:15pm
Reception in honor of DGE George and Jill Granade
Grand Sandestin Lawn

Saturday Evening

5:15pm
GENERAL SESSION 3 – "PRACTICALLY PERFECT IN EVERY WAY'
Call to Order – Conference Co-Chairs PAG Stephanie Windham, RC of Griffin and PDG Court Dowis, RC of Harris County

Invocation – Chaplain Gregory Adams, RC of South Dekalb

Pledge of Allegiance
Granade grandsons – Quinn, Smith & Pierce

Four Way Test
AG William MacArthur
RC of Sandy Springs

Introduction of DGE George Granade
PAG Stephanie Windham, RC of Griffin

Parade and DGE Remarks – George Granade, RC of Griffin

Nominating Committee Report
Governor Mary Ligon, RC of Dougherty County

DG Nominee Designate 2024-25
Gordon Owens, RC of Roswell

District Governor Nominee Remarks
André Marria, RC of Thomasville

FEATURED SPEAKER
John Scalici

Conference Announcements
Conference Co-Chairs, Stephanie Windham and Court Dowis

Door Prizes

Adjourn

Club fun in Baytowne Village

8:30pm
Hospitality Suites open
7:30am
Non-denominational Worship Service
Chaplain Greg Adams, RC of South Dekalb
Camellia
8:00am-9:00am
Buffet Brunch
Magnolia Ballroom

Conference in Review Video
Ryan Clements, RC of Columbus
William Wilson, RC of Griffin

8:30am
GENERAL SESSION 3 – "INVEST YOUR TUPPENCE WISELY"

Call to Order – Governor Mary Ligon, RC of Dougherty County

Invocation – Chaplain Gregory Adams, RC of Dekalb County

National Anthem – DGN André Marria, RC of Thomasville

Pledge of Allegiance and Four Way Test
Neill Ferrill, RC of Vinings Cumberland

Financial Report
Teri White, RC of Thomasville

Conference Resolutions
Janice Wallace, RC of Griffin

Memorial to Departed Rotarians

District 6900 Rotary Showcase
Awards Chair, PAG Ryan Clements, RC of Columbus

Council on Legislation
PDG Bob Hagan, RC of Roswell

Rotary Foundation
PDG Cheryl Greenway, RC of Roswell

PolioPlus
PRID Robert Hall, RC of Dunwoody

C.A.R.T.
Charlene Hall, RC of Dunwoody

FEATURED SPEAKER
Zone 34 Rotary Coordinator Mike Darragh

District Governor Mary's Remarks

Pin Exchange with DG leadership

Introduction of 2023 District Conference Theme
2022-23 Conference Co-Chairs, PDG Cheryl Greenway, RC of Roswell and Kelly Hughes, RC of Barnesville

Final Conference Announcements
DG Mary Ligon, PDG Court Dowis and PAG Stephanie Windham

Conference Grand Prize
Conference Chairs Stephanie Windham and Court Dowis

"Let's Go Fly a Kite"

Adjournment of the 2022 District 6900 Conference

Conference Credits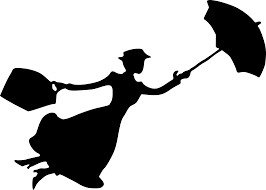 With tuppence for paper and strings
You can have your own set of wings
With your feet on the ground
You're a bird in flight
With your fist holding tight
To the string of your kite

Oh, oh, oh
Let's go fly a kite
Up to the highest height
Let's go fly a kite
And send it soaring
Up through the atmosphere
Up where the air is clear
Oh, let's go fly a kite

When you send it flying up there
All at once you're lighter than air
You can dance on the breeze over houses and trees
With your fist holding tight
To the string of your kite

Oh, oh, oh
Let's go fly a kite
Up to the highest height
Let's go fly a kite
And send it soaring
Up through the atmosphere
Up where the air is clear
Oh, let's go fly a kite